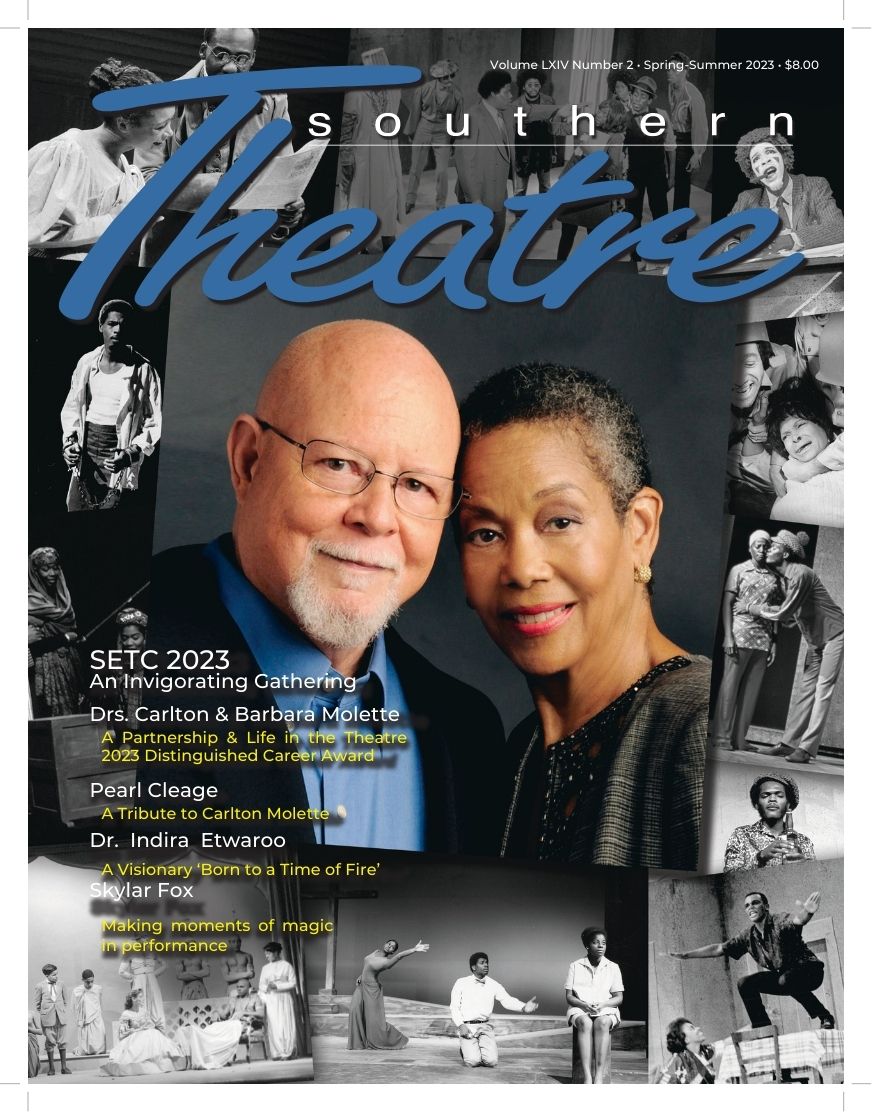 Southern Theatre Magazine
The premier magazine covering theatre around the nation and beyond, Southern Theatre is published semi-annually. A printed copy is sent to all individual and organizational members. Southern Theatre offers full-color advertising opportunities.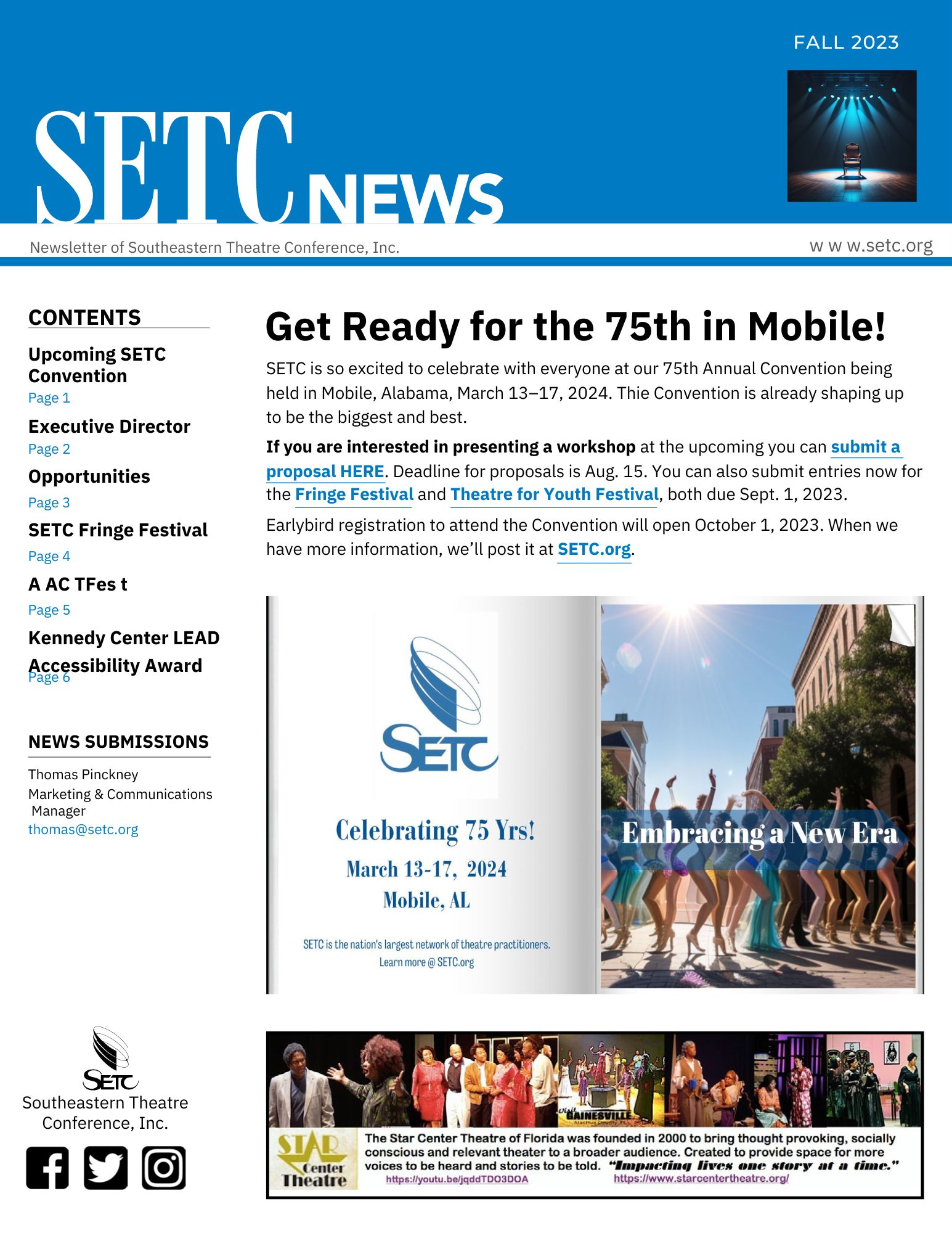 Our in-depth newsletter focuses on the SETC association and events. SETC News is published bi-monthly online and sent to SETC's membership via email.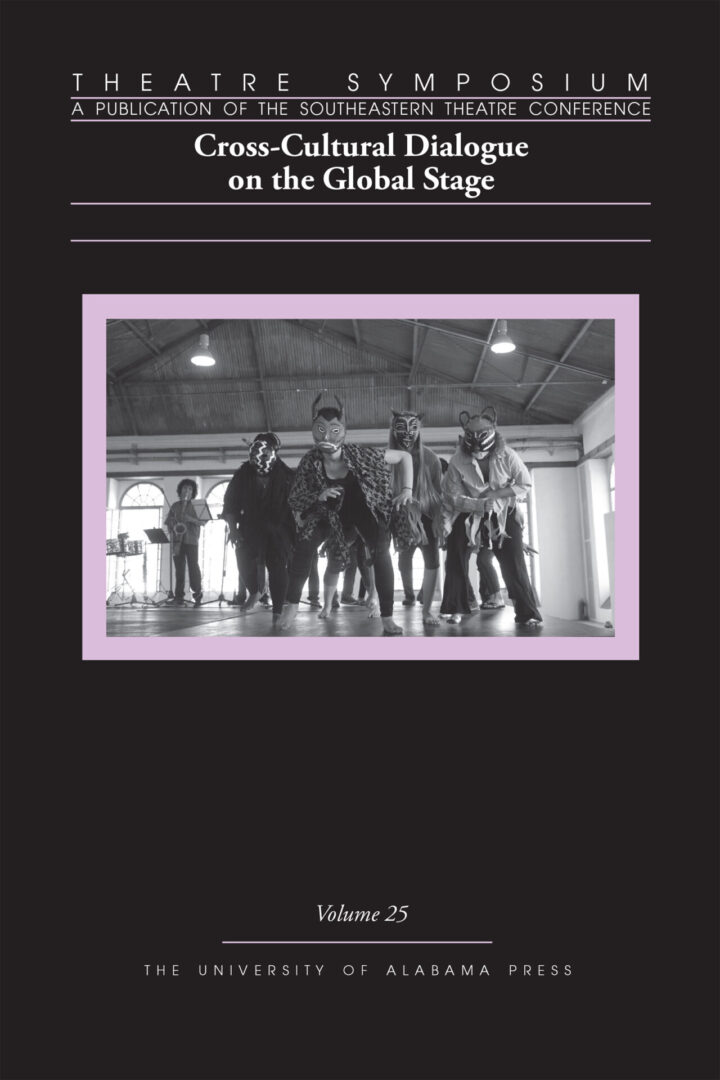 Theatre Symposium is an annual scholarly publication featuring papers presented at SETC's Theatre Symposium event, a two-day conference held each spring that focuses on a scholarly topic related to theatre. Theatre Symposium is published annually by Alabama Press and available on EBSCO. Individual members of SETC receive a copy of Theatre Symposium as a benefit of membership.