SETC is proud to offer three (3) grant programs to our members— two to support producing theatre organizations and one to support the field of arts administration.
The next grant application period is from October 15th - November 30th.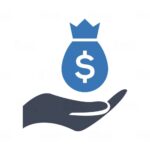 This grant provides non-academic professional theatres that are not yet organizational members of SETC with funds to participate in the annual SETC Convention and become an organizational member of SETC for one year.
This grant is awarded to non-academic professional theatres with a current SETC organizational membership status to support/develop programs that provide early-career theatre professionals with experiential learning opportunities in the field.
In 2019, SETC established the Betsey Horth Arts Administration Advancement Grant to support either individual theatre professionals or theatre organizations with a current SETC organizational membership status developing, re-tuning or expanding leadership and/or management skills or areas.