Convention Operations Team Member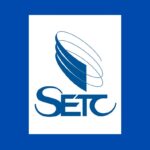 CONSIDER JOINING THE OPERATIONS TEAM (Only 15 people and one alternate will be selected.)
OPERATIONS TEAM: The Ops Team is a highly skilled individual responsible for overseeing and maintaining the smooth operation of the convention and LOVE working with people!
This person must be adept at the following:
troubleshooting issues,
managing volunteers and incidents,
managing themselves in high-stress situations,
responding to attendees,
performing maintenance tasks,
collaborating with other team members,
and documenting incidents.
Caution: This position can be very stressful. Please only check yes to be considered if you are skilled at managing people, communicating effectively and practicing self-care.
Perks and Benefits:
Up to 5 nights shared hotel accommodations.
Merit based up to $1,000 travel and meal stipend (Paid upon satisfactory completion of duties.)
Complimentary Registration
SETC t-shirt
See application for more details.
Make new friends and tons of connections!
To apply for this job please visit forms.gle.