Assistant Professor of Theater Studies
Full Time
Salary commensurate with qualifications and experience USD / Year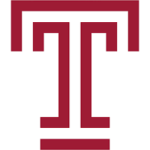 Website Temple University
Center for Performing and Cinematic Arts
Assistant Professor appointment in Theater Studies, nine-month (paid over 12), non-tenure track appointment, teaching courses, in support of an undergraduate liberal arts program in Theater. Responsibilities could include, but are not limited to, a variety of course offerings in the Department core: "Creativity Basic", "Introduction to Theater Process", "World of the Play", "Theater History One and Two", and "Acting One". In the General Education curriculum: "From Page to Stage" "Race on the Stage", "Art of Acting", and "Classics of African American Theater". Applicant is expected to mentor and advise Theater Studies students; maintain a visible and active profile of creative research; and engage in appropriate service to the College and the University. With demonstrated interest and commitment to teaching BFA and BA students in Theater Studies, the successful applicant will provide evidence of a completed MFA or MA degree in Theatre, at least 3 years of successful university teaching experience, and scholarly and/or professional accomplishments.
Review begins immediately and continues until position is filled. Appointment date begins July 1, 2024
E-mail a letter of application and a current Curriculum Vitae to: Fred Duer, Search Committee Chair; c/o Vice Dean Beth Bolton   Email: [email protected]
Please do no send additional materials until requested. Prepare to send the following additional materials at a later date:
Three signed and dated confidential letters of recommendation (on letterhead) directly from the referee.
Three additional names of references with phone numbers and email addresses.
Course syllabi and evaluations of teaching.
Examples of published scholarly work or links to online performances if applicable.