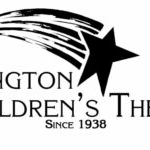 Lexington Children's Theatre
Posted 4 weeks ago

Closes:

 August 15, 2023

Work Location:

In-person

Theater

$25,000.00

Hourly Rate (USD$):

0
Website Lexington Children's Theatre
RESIDENT TEACHING ARTIST
Compensation: $25, 000 a year. Benefits include fully paid medical insurance (worth $6,000 a year), paid time off, a paid two-week holiday break, and a retirement plan with a 3% match from the company ($690 a year). This position also is offered housing in LCT townhouses located about a mile from the theatre. The rent for the townhouse is $75 a week.
Reporting to the Education Director, the Resident Teaching Artist contributes to and participates in the successful completion of all aspects of LCT's professional season and education programming.
The Resident Teaching Artists (RTA) develops and facilitates quality education programs and experiences for young people at LCT and in our community. The RTA teaches in LCT's offsite and outreach classes and writes lesson plans, arts integration residencies, and resource materials for teachers in cooperation with education department staff and teachers. Additionally, the RTA executes administrative duties such as correspondence with patrons, class registrations, and enrollment management.
Applicants interested in applying for this position must email a cover letter, resume, and lesson plan sample by August 12th, 2023, to: [email protected]
Website: www.lctonstage.org
To apply for this job please visit setc.org.