Lecturer in Theatre / Sound Supervisor
Full Time
$50,000 - $55,000 USD / Year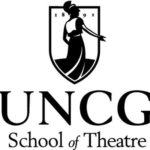 Website UNC Greensboro School of Theatre
The School of Theatre at the University of North Carolina at Greensboro invites applications for a 12-month, non-tenure-track Professional-Track Lecturer/Sound Supervisor beginning August 1, 2024. Review of applications will begin November 22nd, 2023, and continue until the position is filled.
Professional-Track Lecturer/Sound Supervisor Job Responsibilities and Tasks: Teach two organized courses for the School of Theatre each semester – possibly including but not limited to Statecrafts: Lighting & Sound; Technical Production: Lighting & Sound; Theatrical Sound Design & Technology; etc. Interact kindly respectfully and effectively with people (including students, faculty/staff, audience members, etc.) regardless of different age brackets; cultural, ethnic, or and socio-economic backgrounds; (dis)ability; sexual orientation; or gender identity. Serve as an academic advisor to students in the School of Theatre. Participate in School, College, & University Service. Supervise undergraduate assistants, work-study students, and Stagecraft/Practicum students. Mentor sound technicians and sound designers. Contribute to the mentoring of electricians alongside lighting/media faculty. As necessary, serve as the Sound Designer for School of Theatre productions. Attend design & production meetings and Attend technical & dress rehearsals. Read and respond to rehearsal and performance reports as necessary. Maintain sound equipment and related inventory in School of Theatre performance spaces. Assist in maintaining the Electrics Shop. Teach and enforce UNCG and School of Theatre safety policies during load-in & strikes, technical rehearsals, and performances. Oversee students in the implementation and management of all sound aspects of productions staged by the School of Theatre, including, but not limited to: load-in, notes, technical & dress rehearsals, performances, and strike. Assist as needed with the light hang, focus, notes, technical & dress rehearsals, performances, and strike. Track and report budget status to the Director of Production. Prepare detailed estimates of time & money needed for the sound elements for each production or event. Advise on matters of production requirements, feasibility, technology, etc.
Minimum qualifications: MFA in Design and/or Technical Production or Bachelor's Degree & professional experience and demonstrated possession of the competencies necessary to perform the work. All degrees must be received from appropriately accredited institutions. This position requires the ability to climb ladders and stairs, work at heights, and the ability to lift 50 lbs.
To apply for this position, please visit our website at: https://spartantalent.uncg.edu/postings/27610
AA/EOE: UNCG is an equal opportunity and affirmative action employer. All qualified applicants will receive consideration for employment without regard to race, color, national origin, religion, sex, gender identity, age, sexual orientation, genetic information, status as an individual with a disability, or status as a protected veteran.
Individuals with disabilities requiring disability-related accommodations in the application and interview process, please email us at [email protected]. Final candidates are subject to criminal & sex offender background checks. Some vacancies also require credit or motor vehicle checks. If highest degree is from an institution outside of the U.S., final candidates are required to have their degree verified prior to start date.
UNCG participates in E-Verify. Federal law requires all employers to verify the identity and employment eligibility of all persons hired to work in the United States.