Lecturer in Theatre / History & Dramaturgy
Full Time
$50,000 - $55,000 USD / Year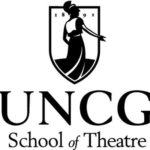 Website UNC Greensboro School of Theatre
The School of Theatre at UNC Greensboro welcomes applications for a professional-track Lecturer in Theatre History and Dramaturgy beginning in the fall of 2024. We seek to diversify our faculty by inviting applications from committed teachers with experience in advancing equity and inclusion in their teaching.. Review of applications will begin December 1st, 2023, and continue until the position is filled.
Professional-track faculty at UNCG have the possibility for standing for promotion from Lecturer to Senior Lecturer after five years of service and then from Senior Lecture to Principal Lecturer after another five years of service. Each promotion comes with a base salary increase. Professional-Track Faculty can request, at the time of hire, that years of service in comparable appointments at one or more external institutions be recognized as service time at UNCG for purposes of meeting the five-year minimum period for promotion. This full-time faculty appointment is renewable and includes benefits. When the North Carolina state legislature approves cost-of-living increases for state employees, professional-track faculty receive the same cost-of-living increases as tenure-track faculty.
Minimum qualifications:
• PhD in theatre, or MFA in dramaturgy or other associated areas of study (ABD with degree completed by the start date of August 1, 2024).
•College-level teaching experience required—1-3 years minimum as Instructor of Record.
•Experience mentoring and engaging with diverse populations of students.
•Experience in teaching courses using culturally responsive pedagogies that support contemporary dramaturgical practices.
Preferred qualifications:
• Dramaturgical experience.
• Demonstrated experience in decolonizing theatre history coursework.
To apply for this position, please visit our website at: https://spartantalent.uncg.edu/postings/27611
AA/EOE: UNCG is an equal opportunity and affirmative action employer. All qualified applicants will receive consideration for employment without regard to race, color, national origin, religion, sex, gender identity, age, sexual orientation, genetic information, status as an individual with a disability, or status as a protected veteran.
Individuals with disabilities requiring disability-related accommodations in the application and interview process, please email us at [email protected]. Final candidates are subject to criminal & sex offender background checks. Some vacancies also require credit or motor vehicle checks. If highest degree is from an institution outside of the U.S., final candidates are required to have their degree verified prior to start date.
UNCG participates in E-Verify. Federal law requires all employers to verify the identity and employment eligibility of all persons hired to work in the United States.