Assistant Professor of Musical Theatre
Full Time
$55,000 - $60,000 USD / Year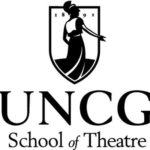 Website UNC Greensboro School of Theatre
The School of Theatre at UNC Greensboro invites applications from a diverse group of candidates who are experienced and actively engaged in advancing equity and inclusivity in their teaching and professional/creative practice for a tenure-track position at the Assistant Professor rank beginning August 1, 2024. Review of applications will begin November 15th and continue until the position is filled.
Responsibilities:
• Teaching courses in musical theatre dance and performance for BFA and BA students. (Coursework may include classes in dance technique, scene study, audition technique, and others depending on experience.)
• Directing and/or choreographing departmental musicals.
• Serving as a liaison between the Schools of Theatre and Dance to coordinate and implement dance coursework for musical theatre students.
• Advising students, assisting in student recruitment, and serving on departmental, college, and university committees.
Minimum qualifications: MFA in Theatre or Dance or equivalent professional experience. Applicants should have special expertise in musical theatre dance styles (such as jazz and tap) as a performer, director, and/or choreographer. We are looking for candidates with strong skills in collaboration and communication, as well as professional networks to help bridge classroom experiences and the profession.
Preferred Qualifications:
• Professional experience (as an actor, dancer, director, and/or choreographer)
• University-level teaching experience
• Experience with inclusive teaching strategies (identity-conscious and culturally sensitive) at the undergraduate/graduate levels
• Experiences with decentralizing and decolonizing curriculum or building courses typical for musical theatre dance.
To apply for this position, please visit our website at: https://spartantalent.uncg.edu/postings/27538
AA/EOE: UNCG is an equal opportunity and affirmative action employer. All qualified applicants will receive consideration for employment without regard to race, color, national origin, religion, sex, gender identity, age, sexual orientation, genetic information, status as an individual with a disability, or status as a protected veteran.
Individuals with disabilities requiring disability-related accommodations in the application and interview process, please email us at [email protected]. Final candidates are subject to criminal & sex offender background checks. Some vacancies also require credit or motor vehicle checks. If highest degree is from an institution outside of the U.S., final candidates are required to have their degree verified prior to start date.
UNCG participates in E-Verify. Federal law requires all employers to verify the identity and employment eligibility of all persons hired to work in the United States.