Guest Experience Team Member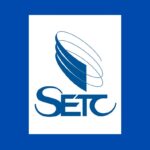 Are you skilled, experienced, and patient with people? SETC is currently seeking interns/volunteers to assist during our upcoming theatre convention. As one of over 100 selected interns/volunteers, you will play a crucial role in ensuring the event's success.
To be considered for this position, you must attend a 60-minute online training orientation and commit to nine (9) hours of volunteering at the convention. This opportunity is ideal for individuals with excellent people skills, the ability to handle stressful situations, and great problem-solving skills.
Volunteer positions will be filled through an interview process, and all volunteers must be current SETC members at the time of the convention. Additionally, volunteers must be at least 18 years old to participate and a member of SETC up until the convention in March 2024. You will need to commit to volunteer for 3 hours per day for 3 days during the load-in/out and convention dates, Tuesday, March 13th @ 12pm to Sunday, March 17th @ 12pm. 
Perks and Benefits for 10 hours of work:
SETC "Get Connected" t-shirt.
Complimentary registration ($395 value).
On-the-spot "sur-prizes," awards, and incentives for outstanding customer service delivery.
Please take a moment to complete this application, and we will review and notify you on or before December 1st.
Join us in creating an unforgettable theatre convention experience, meet new people, and have a great time! Your contribution as a volunteer will make a significant impact on the success of the event. 
To apply for this job please visit forms.gle.